Advantages of a Database Management
System part 2 - filters

Another of the advantages of a database management system is data filters. Use them to concentrate your customer database into tightly focused groups for effective email direct marketing or text message campaign.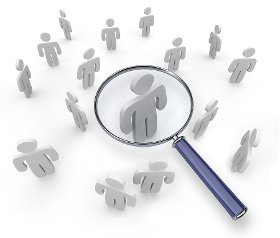 Filters + segmentation = relevance
Filters and segmentation management go hand-in hand. They ensure your marketing is highly relevant, which means a much better response.

For example, a bar wants to send an email campaign to customers about the launch of a poker league.

They target the following customer group as most likely to be interested in hearing about this league:
Male


Aged between 20 and 40


Living in the inner London area
Provided they have created these segments, the bar can run this filter on its database management system and produce a list of customers with a specific and clearly defined profile, and for whom this information is highly relevant.
Consequently, the response rate from the email campaign is increased.
Don't stop! Keep on segmenting and filtering
Make management of segments and filters a continual part of your database marketing. As new promotions or events occur, update or add segments to your database system.

To continue the above example, 50 customers attend the launch of the league. The bar captures their names and create a 'poker' segment on the database system.

From now on, poker events are promoted directly to this group.

The advantages are that the bar wastes less time, effort and money advertising to people who aren't interested, and its customers get highly relevant - and therefore interesting - marketing.

Win-win! Yet another of the advantages of a database management system.



---
| | | |
| --- | --- | --- |
| | | This is common sense stuff, but it is utterly dependant on your data being accessible and up-to date. If yours is neither, you're missing out on a potential goldmine! |
---
Here's some more relevant information we hope you'll find interesting…


To leave advantages of database management system and find lots of tips and advice on email marketing, text message marketing and more, visit our database marketing homepage>>