Restaurant Marketing Ideas Using a Customer Database, Email and Text Message Marketing
Having a customer database means you can turn restaurant marketing ideas into profitable reality. One of the biggest challenges facing a restaurant is not so much coming up with ideas and promotions, but telling your customers about them - quickly, efficiently and affordably.


Why Database Marketing is Perfect for a Restaurant

It's difficult to run an event or promotion for, say, one night, and make it profitable. The cost and effort of traditional advertising turns such ideas into a gamble. It's too reactive, too 'hit and hope'. Database marketing is much more pro-active, which is why it especially suits a restaurant (and other hospitality businesses).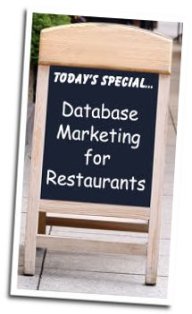 Here's why:
Your customers choose to receive your marketing


You can use database segmentation and filters to focus on specific groups of customers, keeping your message relevant


You build a relationship with customers based on personalised communications and rewards


You deliver your message directly to their email in-box or mobile phone


You can track the response rate
Check out these ideas...
Recipes Make GREAT Content Ideas

People who like to eat good food often like to cook it too. Two of our most successful restaurant client campaigns included a recipe - this
bulk email marketing campaign
has a downloadable recipe, and the other uses an
email newsletter template
in downloadable PDF format>>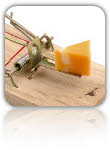 Use a Simple Table Tent Card to Build Your Database

If you're not using simple tent card
data capture forms
in your restaurant, you're missing out on a potential goldmine of information. These are a MUST HAVE, and the lifeblood of a profitable opted-in database. They're cheap, easy and low-tech too>>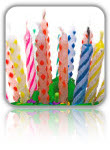 Birthdays - a Brilliant Marketing Opportunity

Knowing when their birthday is gives you a fantastic reason to get in touch with a customer. Find out more about what we think could be the ultimate
small business strategy
>>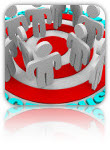 Keep Relevant Using Segmentation

Marketing segmentation
means splitting your restaurant customers into groups, such as male, female, vegetarian, has a family and so on. It's key to telling the right customers about your restaurant marketing ideas. Filters allow you to extract the right segments from your database, another of the
advantages of a database management system
>>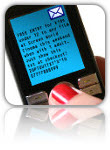 Don't Ignore Text Message Marketing

Over 95% of marketing text messages are read by the recipients. With that sort of penetration you'd be crazy to ignore them, particularly when they can massively out-perform email marketing. Here's a case study that, although featuring a bar rather than a restaurant, is a perfect example of how effective
text message marketing
can be>>
---
Not only have I created email campaigns for restaurants, but I have also owned and run a restaurant myself. This was in the days before email and text message marketing. I was never short of restaurant marketing ideas, but often struggled to find an efficient way to tell my customers. Database marketing totally changes all that.

It takes some time and effort to build a profitable database, but I URGE you to do it. Your restaurant will never look back...
---
Looking for more? Try these pages...
Leave restaurant marketing ideas and go to our database marketing homepage>>