Text Message Marketing:
A Small Business Case Study

This case study combines text message marketing with data segmentation and filters. It's simple, highly effective and neatly encapsulates the advantages of a database management system.

A perfect example of small business database marketing.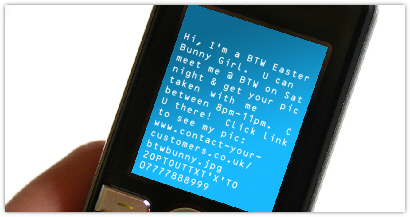 CASE STUDY
KEY CAMPAIGN FEATURES:
opted-in database, database segmentation, database filters, content relevance
Business name:
Behind The Wall
Business type:
A well-established and busy city-centre bar and restaurant on several floors, with its own micro-brewery. Every weekend sees live bands, and DJs, with occasional variety shows ranging from comedy to clairvoyants. Events are often promoted by email or text message.
Location:
Falkirk, Scotland
Our brief:
use text message marketing to promote an event involving a visit to BTW from a female glamour model troupe called The Score Angels.
It was felt inappropriate to send the text message to female customers, so the male segment was used. BTW only have a few marketing segments, two of them being 'male' and 'female' customers.
Here's what we did:
Step 1: run a filter on the database to extract every male customer with a mobile phone number


Step 2: upload a promotional picture to our webspace to increase the impact of the text message campaign (actual image shown below)


Step 3: create and send the text message, including an unsubscribe option


Step 4: record unsubscribes in the marketing database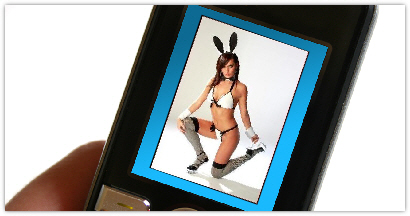 ---
Simple! Just a few customer segments on the database, used only when needed. The text message was relevant and appropriate, delivered quickly and affordably by sms campaign.

The result? A successful and profitable promotion. All of which is EXACTLY how small business database marketing should work.
---
There's lots more to explore at these pages…



To leave text message marketing and find out how to transform your business with database marketing, start at our homepage>>