Marketing Segmentation
Here's an important part of database marketing: segmentation. In fact, it's one of the main advantages of a database management system.



DEFINITION OF MARKETING SEGMENTATION:
splitting your customers into groups with shared characteristics, eg gender, age, interests, buying pattern, location, so that you can send them highly relevant marketing information
The key word is
relevant
. A marketing email about lipstick is (with very few exceptions!) going to be of no interest to a man. And no interest means no response.
The result? Wasted opportunity, time and money. Worse still, male customers may even unsubscribe after receiving such an irrelevant email.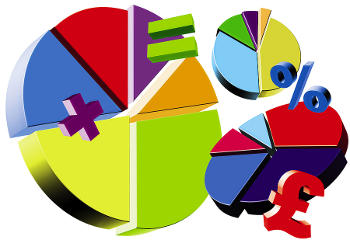 Choosing customer segmentation - keep it simple
When starting with database marketing, the temptation is to overdo segmentation, and have too many segments.

You'll usually find that most of your campaigns are sent to most or all of your database. After all, one of the great benefits of having a database is the ability to cross-sell to your existing customers.

Remember, this website is all about small business database marketing, and the best approach is simplicity. It means easier decisions to make, less work to maintain the database and to process new data.


List your different customer types and characteristics
Let's take the example of a hotel. Some potential segmentation could be:
Customers who have stayed
Customers who have dined in the restaurant

Customers of the bar

Male/female

Have/don't have family

Retired

Visitors from outwith the country
For each segment, think about what would be marketed exclusively to those customers. Special breaks? Dining events? Seasonal offers?
Or maybe every customer would receive every offer, in which case segmentation may be unnecessary. That's a perfectly acceptable position to take!
Start at the end and work back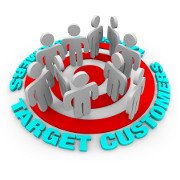 There will be occasions where it is clearly better to focus on one segment of your database.

For example, if a hotel were a wedding venue it would definitely benefit from segmentation of those customers as follows:
Customer segment: wedding
Additional valuable data: wedding date
Example marketing activity: anniversary
card with invitation to dine/stay
Note how the segmentation is dictated by the END marketing activity?
See the section on text message marketing for an example of a text message campaign that makes good use of segmentation based on gender.
---
Marketing segmentation is not an absolute MUST HAVE. However, when used with care and consideration, even basic segmentation offers fantastic opportunities to take your marketing to a much higher level.

Relevance is the key. The more relevant the message, the greater the response. And response = sales.
---
Want to find out more? Have a look at these pages…


To leave marketing segmentation and discover more about database marketing, visit our homepage>>