Email Marketing Campaign Software
What to Pick, and Why



Which email marketing campaign software is best for YOUR business? We compare and review some of the big names, including FREE versions. Not all email systems are equal, and nor are their pricing structures. It's easy to be overwhelmed by the sheer number of choices on the market, and difficult to pick the email marketing campaign software that has all the right features to match your needs.
In fact, sometimes you might not even realise you need a specific feature until you know it exists! We explore some of the best-known and biggest systems on the market, examine all their most important features, compare their pricing and even recommend a couple of best buys.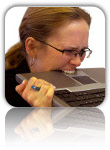 Suffering from Analysis Paralysis?

Don't get frustrated. Here's how to start narrowing down your choice in the quest to find the
best email software
. Your choice may be influenced by whether you're in the UK or the USA too. Plus, why MS Outlook just isn't an option>>
Does Free Mean Free?

It sure does, and you may be surprised by what's on offer at absolutely no cost. Start your search for
free email marketing software
here, and follow up by downloading our
Email Marketing Systems
Comparison Guide (also free!)>>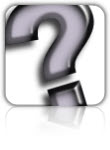 Our System of Choice

When choosing which
email direct marketing tool
to use for our client campaigns, we kissed a few frogs before finding the best campaign software for our specific requirements. Our final decision was based not only on features, but also on
anti spam laws
>>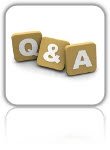 Need some help?

What the heck's dynamic content, and do you need it? Are you likely to want to upload PDFs? Can you use rented marketing lists in a campaign? What's the meaning of life? Apart from the last question, these are all potential issues to consider when choosing your email marketing campaign software.
Ask us
and we'll do our best to help>>
---
| | | |
| --- | --- | --- |
| | | Choosing the right email campaign software is an important decision. We've been there and got the t-shirt (in fact I'm wearing it now), so use us to help make the right choice. |
---
There's much more at these pages…
Leave email marketing campaign software and return to our database marketing homepage>>