What is the Ultimate Small
Business Marketing Tool?

If you're looking for the ultimate small business marketing tool, then look no further than an opted-in customer database (as this example of small business email marketing so clearly demonstrates).

Here's why...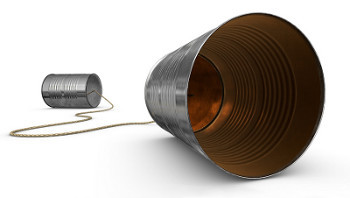 Existing customers are much easier (and cheaper) to sell to
Your customers have done business with you before. You're a known and (hopefully) trusted supplier. This means you don't have to go through the same sales process, with all the associated costs and stresses. Time to start cross-selling and upselling!
The opportunity to reward your customers
Rewarding customers goes a long way towards developing a long-term relationship by making them feel valued and special.
It builds brand loyalty and creates a habit of doing business with you. It might be a monetary reward such as a discount, or it might just be the occasional 'thank you'!
To position yourself as a source of information & expertise - a 'trusted adviser'
Do you have knowledge, expertise, information that is of interest and value to customers?
Sharing just some of that expertise will immediately change the nature of your relationship with your customers, and place you in the position of expert. It's a great way to demonstrate to people just how capable and knowledgeable you are.
It will make your customer communications more valuable, reduce or remove the hard-sell from your copy, and even attract new customers.
See the bottom of the page for a link to a great example of how valuable expert content produces great results for one small business.
It makes your marketing budget go further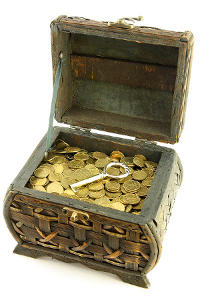 Traditional marketing such as newspapers, billboards and radio are very reactive, and are a shotgun approach to attracting business.

With an opted-in database, you approach is much more pro-active and precise. You're delivering information direct to the in-box/mobile phone/letter-box of YOUR customers.

And because you'll have a fully-managed, up-to-date and segmented database, you know in advance exactly who you're sending it to. Which means you can tailor it to suit the recipient, and really focus the message with precision.



Better response to your marketing
It's simple - if people have chosen to join your marketing database, then they're much more likely to open your email, or read your mailshot.
Yet another reason why the opted-in customer database is the ultimate small business marketing tool.
---
Be honest - how much have you spent on marketing that hasn't worked? Or worse, you don't know whether it's worked? Database marketing offers a direct line to your customers. It's trackable, measurable, and if you adopt the correct approach, it can even enhance your reputation.

Quite magic, really!
---
Here are some more pages you might find interesting…


To leave small business marketing tool and fully explore the potential of database marketing, go to our homepage>>